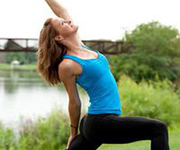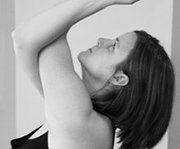 Los Cabos Yoga Retreat
Baja, Mexico
w/ Brooke Cline & Mara Campbell
March 3 – 10, 2018
Nourish your mind, body and soul on this unforgettable yoga retreat at Prana Del Mar, located on the southern tip of the Baja peninsula (just north of Cabo San Lucas, Mexico). This easily accessible, yet beautifully remote, location will be our unbelievable setting for a week of healing, connection and rejuvenation. Treat yourself to 7 nights and days of reflection and relaxation surrounded by the vast expanse of the desert sky, majesty of the mountains, and power of the ocean.
This yoga retreat includes:
7-nights deluxe accommodations
3 delicious and healthful meals per day – fish and seafood are offered several times per week with gluten-free and dairy-free options available upon request
Twice daily yoga classes and workshops with Mara and Brooke
Roundtrip airport transportation on first and last day of retreat (March 3rd & 10th)
Sales and hospitality taxes
Not included:
Airfare to Los Cabos Airport (SJD)
Spa treatments & massage
Alcoholic beverages and personal purchases
Optional excursions such as surf lessons, kayaking & snorkeling, horseback riding, and more
Travel insurance (highly recommended)
Gratuities
Pricing
Double-occupancy – $1,850 per person
Single-occupancy – $2,300 per person
How to reserve your spot:
A $500 deposit will reserve your spot. We are limited to 16 rooms so be sure to reserve soon! Checks and cash are accepted. Please contact Mara or Brooke for more details.
Once we receive your deposit, you will receive a questionnaire so we can be sure your dietary and physical needs are accommodated.
The remaining balance will be due by November 25, 2017.
Please contact us if you would like a shared room but don't have a roommate. There may be other people that also need a roommate!
Cancellation policy:
All deposits are non-refundable.
No refunds will be given on the balance due if cancellation occurs less than 90 days prior to the retreat.
Brooke Cline
Brooke fell in love with yoga 12 years ago when she first started practicing out of necessity in order to relieve back pain. Not only was she able to eliminate her back pain while other methods failed, but she quickly learned that there was a lot more going on then just the physical practice. With yoga, she was able to really focus on the connection between her mind, body and spirit. Over the years, Brooke found that being on the mat was some of the only time she had to decompress while working in a stressful job environment and raising her two young children. She received her teaching certification in 2010 and her intention as a yoga teacher is to help share the healing effects of yoga with others.
Mara Campbell
Mara has been a registered yoga teacher since 2007 and teaches in the Northwest suburbs of Chicago. She began practicing yoga 16 years ago and started a journey that helped her reclaim her energy, power and joy. Mara's passion is conveying the healing powers of yoga to people in a compassionate, inspired manner. She has studied Anusara, Iyengar and Vinyasa styles of yoga and enjoys teaching classes that are accessible, informative, flowing, creative and, most of all, fun.
For more information and to register for this yoga retreat, please see the retreat website.