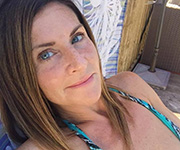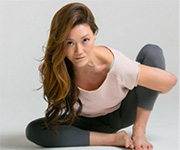 Winter Yoga Retreat in Mexico
w/ Ella Chissotti & Anna Chung
Baja, Mexico
Jan 27 – Feb 3, 2018
Join Ella Chissotti and Anna Chung for their yoga retreat getaway to Los Cabos, Mexico. Ella and Anna return to Prana del Mar for their annual retreat with us, offering twice daily 90-minute yoga classes.
Classes will incorporate the following:
Vinyasa Flow: thoughtful sequences connecting movement with breath and focus on alignment where students are challenged both physically and mentally, with a spiritual intention as its foundation
Yin Yoga: sequence of poses that focus on longer and passively held floor poses that lengthen connective tissue and fascia throughout the body to nourish and enhance range of motion in joints
Meditation: seated guided techniques that will help strengthen energy channels with a focus on pranayama
Yoga Nidra: also known as the art of conscious relaxation, it is one of the deepest of all meditations where the body and mind is in a state of conscious deep sleep to achieve incredible calm, quiet, and clarity
This yoga retreat includes:
Luxurious accommodations for 7-nights at this deluxe, environmentally-friendly resort featuring ocean, mountain, and garden views
Three delicious, healthy meals each day – with seafood options several times per week and alternatives for those with dietary restrictions
Twice daily yoga classes
Full use of all resort amenities – including the salt water swimming pool, hot tub, sauna, meditation labyrinth, desert gardens, hammocks, and more
Free time with options to go horseback riding, hiking, surfing, lounging at the pool, soaking in the hot tub, whale watching, watching sunsets, and star gazing
All water, teas, and juices with meals
Airport transfers on the start and end dates of the retreat (January 27th and February 3rd)
All sales and hotel taxes
Optional excursions available at an additional cost include surf lessons, horseback riding, kayaking and snorkeling trip, and day trips to Todos Santos, San Jose, and Flora Farms, and whale-watching.
Full spa services are available – including a variety of massages, foot reflexology, body scrubs, manicures, pedicures, and more.
Come be a part of the fun!
Not included in the retreat:
Airfare
Optional excursions and spa treatments
Alcoholic beverages and personal purchases
Airport transfers on alternate dates
Travel insurance (highly recommended)
Gratuities
Pricing
Double-occupancy: $1,985 per person
Single-occupancy: $2,555 per person
A $300 non-refundable deposit secures your spot for this wonderful yoga retreat! Balance due by Nov 30, 2017.
Ella Chissotti
Ella has been teaching yoga for 10 years. The first seven of those years she was teaching full time, up to 35 classes a week. She has taught throughout her home town of Minnesota including CorePower Yoga, Kula Yoga MN, Blooma, Studio 925, and Yoga Center Minneapolis.
Ella is trained mainly in Vinyasa Yoga. Her style of teaching is intuitive. Never knowing what is going to happen in the yoga room just as in life, she loves to be surprised by the process that unfolds every time. No posture is more, or less important, they all are essential, have a purpose, and all are equal like all beings in life. Through the yoga postures we can learn to address the challenges we find on the mat in the most healing of ways, aiding us to freedom and our purpose, so we can then apply that in life.
Over the years, she realized that she was asking her students to go for their dreams and yet was not fully going for hers, so three years ago, Ella started her own video/photography company in the hopes of eventually making films. Balancing teaching and starting her own company really changed the way she taught and how she viewed her students – she fully realized how essential and healing yoga is in processing all the situations and personalities that people deal with on a daily basis.
Ella's raison d'etre is her 13 year old son, Moses. Besides her son and her passion for yoga, photography, and film, she also loves to write poetry, see art, cook, sit in the sun, swim, surf, dance, speak different languages, and listen to music. She has a weak spot for fashion and high-heels. Yoga saved her life and she is so grateful to have the honor to teach the practice and share all of its healing and insight in the most authentic way possible. She is forever grateful for all the incredible teachers that have graced her life–Sydney Holly, David Romanelli, Anna Chung, Monique Maxwell, Betsy Weiner, Kai Trihn, Nora Byrne, Nikki Peters, Deborah Brimacomb, Johnny Kest, Brian Kest, and so many more.
Anna Chung
In search of balance while working on Wall Street and training for her black belt in Tae Kwon-Do, Anna Chung found her escape in yoga. Although she has always enjoyed various athletic pursuits, including participating in marathons, tennis, and triathlons, it was her deep love for yoga that gave her the courage to leave her life as a hedge fund executive and follow her dreams of becoming a yoga instructor and entrepreneur.
After receiving her yoga teaching certification at Pure Yoga, she became further rooted in the yoga world as the co-owner of tanya-b, an urban-inspired yoga clothing line. Driven by her purposeful calling of making yoga fun and accessible, Anna discovered a passion for building brands rooted in community, creativity, and connectivity. With that in mind, she cofounded BYoga, a yoga studio in Montauk, NY, that helps others tap into yoga's powerful and transformative influence. There, in addition to sharing her love of yoga as a teacher, she also curates fun music playlists to bring humor, joy, and good healing vibrations to each and every class.
In what little spare time she has, she also teaches at Yoga Vida, Equinox Sports Club, Pure Yoga, and Facebook as well as one-on-one private sessions and corporate events. Deeply passionate about connecting with students, teachers, and small business owners, she is focused on creating positive and memorable experiences through yoga and stoking the fire that lives inside all of us to uncover our grit, be resilient, take risks, and encourage one another to live our dreams.
For more information, including pricing and to register for this special yoga retreat, please email Anna Chung.
To forward payment, please send in your check to:
Ella Chissotti
BE YOGA
4432 Vincent Ave. S
Minneapolis, MN 55410