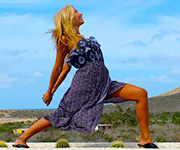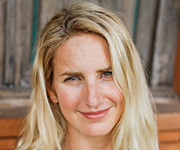 Sun & Soul Yoga Retreat
Baja, Mexico
w/ Silvia Mordini & Emily Perry
December 2 – 9, 2017
With a combined 30 years of experience teaching yoga all over the world, we are excited to show you the best of Baja through a variety of fun and wonderful activities! Set your expectations that by going away to magical Prana del Mar we can help you reconnect your commitment to your most important Intentions. Those that support your true happiness.
Join Emily & Silvia for yoga twice a day (1 workshop style and the other flow or restorative), daily guided Meditations, Journaling, Mantra, and Wellness Coaching along with time to take naps, lounge by the pool, and read a great book. We will teach you how to harness the power of Manifestation to focus on creating a life you love! Coming away from this retreat you will be more convinced about the direction of your growth and evolution in 2018.
In advance of your yoga retreat, please read the book The Alchemist by Paulo Coelho. We will use the lessons about life, love and purpose from this important book as guidance for our week together. We will have journaling exercises, sharing circles and meditations related to The Alchemist and setting the course for manifesting our Best Intentions and embracing your Personal Legend.
The desert oasis of Prana del Mar offers 16 luxurious guest rooms and suites with swimming pool, spa, and two beautiful yoga studios. All rooms and suites have polished travertine floors and worktops, custom teak furniture, pillow-top beds, luxury organic linens, daily maid service, and organic bathroom products. They also feature large terraces and balconies with ocean views. The two-room suites even feature complete stainless steel/granite kitchens and spacious living room areas.
What's included in this yoga retreat:
7 nights of accommodations in deluxe rooms
Three Delicious (often organic) Feasts per day + snacks
Two yoga classes each day: 1 solar and 1 lunar
Daily Meditation including sunrise & sunset
Breathwork Practices for Stress Relief (Pranayama)
Kayaking and Snorkeling Adventure
Sunset Baby Turtle Release
Guided Labyrinth Meditation and History
Cacao Ceremony
1 Social Hour
Guided Beach Hike in the area
Headshot Happy Hour – Yoga Photoshoot
Fire Practice (ritual to remove negative energy) Beach Bonfire
Aromatherapy Restorative Yoga with Emily Perry
Yoga Workshops with Emily Perry & Silvia Mordini
Wellness Coaching with Silvia Mordini & Emily Perry
Eco-Friendly Goodie Bags
Roundtrip Ground transportation on Nov 25th and Dec 2nd
What's not included:
Airfare to Los Cabos International (SJD)
Spa treatments
Extra activities and excursions
Additional alcoholic beverages
Travel insurance (recommended)
Gratuities for your guides
Pricing
Double-occupancy: $1850 per person
(Discounted to $1,700 until October 31st – save $150!)

Single-occupancy: $2375 per person
(Discounted to $2,225 until October 31st – save $150!)
About Silvia Mordini
Spiritual Vinyasa: Inspired • Playful • Mystical
With contagious enthusiasm, Silvia encourages everyone she meets to love their life. Her expert passion connects people to their own joyful potential. Silvia lives her happiness in such a big way that you can't help but leave her classes, workshops, trainings, and retreats spiritually uplifted!
Silvia Mordini is a Writer, Happiness Coach, and internationally-recognized Yoga Presenter. Born in Ecuador, proud of her Italian heritage and raised as a world traveler, Silvia developed a sense of global citizenship early on. In young adulthood, she was run over by a car — a life changing accident that led her to discover the "Alchemy" of Yoga to heal and transform. A serial Yogapreneur, Silvia had a 13 year Human Resource career, owned 2 Yoga Studios, founded Alchemy Tours, a Spiritual Adventure company, and developed the 11 year-old international Alchemy of Yoga Teacher Training School. She also leads private Dharma Mentoring courses for socially-conscious yogapreneurs that aim to calibrate the inner compass for fulfillment and work life balance. This program provides the mechanics to do the work of spirit and be financially successful at the same time. She has been inspiring happiness, global awareness, and joyful living in students for 20 years.
Look for her upcoming book "Happiness Prescriptions," read her popular blog called Love Your Life (named one of the top Yoga blogs for 2015), along with enjoying her "Loving Your Day" YouTube channel. Her articles appear regularly in magazines such as Mantra Yoga and on various yoga sites such as MindBodyGreen, Wanderlust, Yoganonymous, GaiamTV, Daily Cup of Yoga. She is the author of the The Alchemy of Yoga blog on DoYouYoga.com. A devotee of Lakshmi, Silvia loves cooking tasty Italian and Latin-infused meals while entertaining friends. She dreams of one day living on the beach "almost" full-time and simplifying her closet by 50%.
Find out more about Silvia on her website.
About Emily Perry
Emily is a Yoga Teacher, Acupuncturist, & Herbalist based in Santa Cruz, California. A student of yoga and meditation since 1994, and of Chinese Medicine since 2000, she teaches Vinyasa Flow Yoga, mindfulness and Holistic Health. As often as she can, he studies with her teachers Janet Stone, Jody Greene, Christopher Wallis, and Christina Sell, and has studied and trained with Mark Stephens and others in the vinyasa flow tradition.
Weaving together five element theory, energetic alignment, non-dual philosophy and Classical Chinese Medicine, her vinyasa flow classes explore energetics, mudra, chanting, and pranayama. She teaches workshops, retreats and trainings around the world. Find her at festivals such at Bhaktifest, or during her weekly classes at DiviniTree Yoga in Santa Cruz, and at Breathe Los Gatos in Los Gatos, CA.

For more information, please see the Alchemy Tours website. If you have additional questions and to register, please email hello@alchemytours.com or call 872-228-9642 (2AT-YOGA)