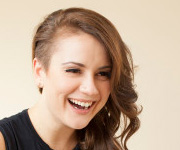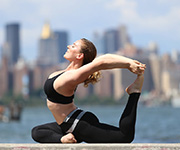 Resolution Retreat
A New Year's Yoga Retreat in Baja, Mexico
w/ Alexa Silvaggio
Dec 27, 2017 – Jan 3, 2018
Let's start out 2018 like spiritual gangsters on this amazing New Year's Yoga Retreat in Los Cabos!
A gorgeous beach is the perfect setting to ring in the New Year with intention, clarity, joy and some sweet yoga. Add Alexa Silvaggio to the mix and this will be the most memorable New Year's yet!
We'll invigorate with Vinyasa yoga in the mornings and soak in the day with restorative yoga in the evenings. Throughout the week – on and off the mat – we'll continue to explore what we want for the year, setting intentions, figuring out what serves and what is now disposable. You'll leave this week feeling, balanced, replenished, and fab.
We promise, you won't miss the mayhem of New Years Eve parties! So, come be the calm amidst chaos, and start the year as the best version of you.
What's Included:
Vinyasa morning yoga
Restorative evening yoga
7 nights ocean front eco-luxe accommodations
Three gourmet vegetarian meals daily (fish and seafood options served several times per week)
Sea kayaking and snorkeling day trip
New Year's Eve celebration
Transportation to and from Los Cabos (SJD) airport on beginning and end dates of retreat (Dec 27th and Jan 3rd)
All water, teas and juices with meals
Sales and lodging taxes
What's not included:
Airfare to Cabo San Lucas (SJD)
Optional excursions or spa treatments
Alcohol or items of a personal nature
Travel insurance (recommended)
Gratuities
Pricing
Double-occupancy: $2195 (downstairs) & $2295 (upstairs) per person
Single-occupancy: $2695 (downstairs) & $2795 (upstairs) per person
Alexa Silvaggio
Alexa has been practicing yoga since 2005, and is well versed and trained in vinyasa, restorative, power, and slow flow yoga by Pure Yoga NYC. She believes that yoga can benefit everyone, whether your intention is to become stronger, flexible, serene, or to cultivate a greater sense of self-awareness.
Alexa is an ambassador for Lululemon Athletica and Women's Health Magazine. She is an inspiring member of the New York City yoga community, and is privileged to share this ancient practice. She hopes to help you seek the joy of your own experience on and off the mat, and cultivate a more loving relationship with your mind and body.
For more information and to register, please contact The Travel Yogi via email or phone – 562.304.3032 – or visit The Travel Yogi website.