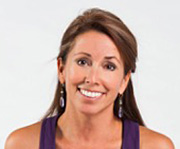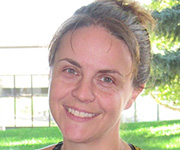 New Year Renewal Yoga Retreat
Yoga & Meditation & Song in Baja, Mexico
w/ Karey Goebel & Gitali
Jan 7 – 13, 2018
Reset and Renew!
Reset and renew to make 2018 your best year, ever! Join remarkable yoga teachers, Karey & Gitali, at the beautiful seaside yoga retreat, Prana del Mar in Cabo, Mexico. Immerse yourself in healthy, mindful living. Dive deeply into your yoga practice. Begin or enrich your meditation practice. And enjoy this one-of-a-kind retreat that is designed to leave you feeling relaxed, nourished, and renewed. Meet new friends and create lifelong memories!
Each day you will be guided through two daily yoga practices. The morning practice is an active vinyasa and the afternoon practice is more restorative. Yogis at all levels are welcome on this retreat which is designed to restore and transform your body, mind, and soul. Savor delicious local cuisine, made from fresh, organic produce The week is inspired by the New Year to help you transform and rejuvenate with grace and ease.
Getaway and relax | Nourish your body, mind and spirit
This beautiful yoga retreat is located just a few steps from the crash of the ocean's surf. Prana Del Mar features eco-luxe accommodations, two incredible yoga studios, a pool, a meditation labyrinth, access to miles of beach for walking or jogging, desert hiking trails, spa services and more. Optional add-ons are available such as sea kayaking & snorkeling, whale-watching, horseback riding, excursions into local towns, and more!
Included in the cost of this yoga retreat:
6 nights deluxe accommodations
3 healthy, delicious meals per day
Two daily yoga classes: Active and Restorative/Nidra practices
Sing-alongs with recording artist, Gitali (Tania Alexandra)
Daily meditation
Airport transfers on Jan 7th and Jan 13th
Not included:
Airfare
Any alcoholic beverages, spa treatments, or incidental expenses
Any meals off-site (excursions or trips to local towns)
Local activities: surfing, horseback riding, whale watching, and other optional excursions
Travel insurance (recommended)
Gratuities
Pricing
Double-occupancy: $1,975 per person (shared room)
Single-occupancy: $2,675 per person (private room)
A non-refundable deposit of $535 holds your spot.
Karey Goebel, E-RYT 500
Karey is known for her fresh, encouraging vinyasa classes which she sets to a backdrop of soul-stirring music and inspired stories. Karey is an uplifting leader of Colorado's yoga community. She has been featured in the national yoga and health magazines: Origin and Mantra Yoga and Health.
Before she became a full-time yogi, Karey spent more than a decade working as a busy, over-scheduled software executive, who longed for more. More peace. More strength. More resilience. More health. More joy. Today she is a yoga teacher who inspires students to discover and connect with these aspects of their lives in rich and meaningful ways…finding their own: peace, strength, resilience and joy.
Karey is also a colorful story-teller who has lived a life full of adventure, love, heart-break, joys, bobbles and missteps. In her classes, she shares tales from her journeys around the globe, her work as a business leader, her life as a vegetarian chicken farmer, a wisdom seeker, wife and mother. Karey is a yoga teacher trained in Power Vinyasa, Alignment, Hatha, Restorative, Yoga Nidra and Meditation.
Gitali, E-RYT 200
Gitali (Tania Alexandra) is a Kirtan recording artist, an award-winning singer-song writer and Yoga Teacher. It's her intention to authentically cultivate, grow, nourish and share creative energy. She believes that through yoga, conscious movement, stillness, breath, and play, we are intuitively guided towards balance, healing, and wholeness. She enjoys the explorative aspects of yoga and encourages others to discover a deeper understanding of their own bodies and spirits from a nonjudgmental and authentic place.
Gitali has taught yoga steadily for 12 years. She gratefully received her initial certification from the Shambhava School of Yoga where she continues her personal studies. She also collaborates with Dr. Michael Fowlin to foster messages of self-acceptance, kindness, compassionate understanding, and diversity awareness.
Reserve your spot for Mexico now:
Email the studio or visit the ONE Yoga website!