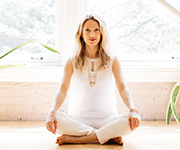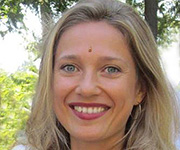 Living in the Heart of Presence
A Yoga Retreat w/ Tai Hubbert
Baja, Mexico
Nov 11 – 18, 2017
"Out beyond ideas of wrongdoing and rightdoing there is a field. I'll meet you there. When the soul lies down in that grass, the world is too full to talk about."
– Rumi
This Fall, we will meet on the beaches of Baja and rest in the heart of presence, the place beyond words that beckons us home. This is a compassionate and tender journey of allowing ourselves to be exactly as we are, closing the gap between our desire for how things should be, and the reality of what is. We enter the space in which the intellect cannot go, and in doing so, immerse fully in the river of life. We quench the thirst of our deepest longing and liberation.
For 7-days, you will be guided into the heart of presence through programming to support direct experience (yoga asana, breathwork, meditation, somatic inquiries, simple ritual), as well as dharma talks and dialogue to help navigate what is arising in your experience, and your life. As the Buddha told his student, "Do not mistake the moon (True Nature) for the finger (Dharma) pointing to the moon." In this manner, all practices and dialogue are offered to help point you in the direction of "that which cannot be described," and to meet what is true in your experience of the present moment.
The zen, desert landscape of the Baja Peninsula offers a beautiful environment to support this inward journey. You will have free time to take long walks on the beach, journal, take naps on your chaise lounge, or stargaze from the rooftop deck. While the resort and location offer a rich "vacation experience," this retreat is intended for committed and sincere practitioners – those seeking a supported environment to dive into the deep waters of discovery and liberation. Programming will include extended periods of meditation, several breathwork journeys, and periods of silence to support the inward movement.
This yoga retreat includes:
Deluxe accommodations for 7 nights
Three gourmet meals daily (gluten-free & dairy-free upon request)
Twice daily yoga classes
High engagement programming (approximately 6-7hrs/day) including yoga asana, breathwork journeys, guided meditation, somatic practices and inquiry, simple rituals, pranayama, and dharma talks with opportunity for individual Q&A
Full use of all resort amenities – including pool, hot tub, sauna, labyrinth, etc.
Airport transfers on November 11th and November 18th
All sales and hotel taxes
Not included in the retreat:
Airfare
Optional excursions and spa treatments
Travel insurance (highly recommended)
Gratuities
Pricing
Double-occupancy: $2,200 per person
Single-occupancy: $2,700 per person
Register by June 1st and receive $100 off your registration.
A $500 non-refundable deposit secures your spot for this special yoga retreat!
Tai Hubbert
Tai is a gifted guide on the path of awakening. She is respected for her ability to hold a strong, safe, and loving container for deep work of the Self. While she has strong roots in Tantric yoga, Shamanism, Zen Buddhism, and contemporary psychology, her teachings are universal in orientation and her transmission arises from the heart. Tai is an experienced yoga teacher and breathwork facilitator who is based in Seattle, and offers workshops, ceremonies, and retreats around the world.
For more information and to register for this yoga retreat, please visit the Tai's website.