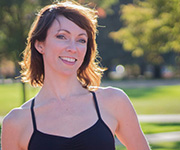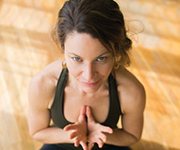 Booty Luv Fitness & Yoga Retreat
A Spring Retreat in Mexico
w/ Heather Craig & Mandy Kruger
Baja, Mexico
April 28 – May 4, 2018
Join Heather and Mandy of Portland, Oregon this spring in beautiful Baja, Mexico for 6 nights of fitness, yoga, fun, and friends! Unwind on this fitness & yoga retreat with desert vistas, ocean views, delicious food, and two classes per day – plus optional excursions and spa services! Let's sweat and smile together in paradise…
The Booty Luv Baja retreat is located on the West Coast (Pacific side) of Mexico. Think cactus-covered mountains, deep blue and wild waters, and a more remote experience. The rooms are deluxe and spacious – and all feature balconies/patios with ocean views.
Luxuriate at this lovely eco-chic, solar powered small resort complete with a salt water pool & amp; hot tub, hammocks in the shade, and sauna. Includes all meals and two 90-minute movement sessions per day.
Prana del Mar sits between the mountains and a remote beach with rugged waves. The beach is perfect for strolls and wading and often has horses roaming the shore. Since it's not ideal for swimming, we will be going on excursions to Los Cerritos Beach as well as a kayaking/snorkeling trip to the Sea of Cortez.
Prana del Mar is a luxurious retreat deep in the desert, with a salt water pool and hot tub, sauna, two movement studios, roof top terrace to watch the sunrise and sunset, gardens, and on-site spa. The upstairs rooms come with 2 queen beds; the downstairs rooms have one king bed and one queen bed. All rooms have fans, private baths, and ocean views.
This retreat includes:
6 nights accommodations at Prana del Mar Retreat & Wellness Center
Three delicious healthful meals – primarily vegetarian with fish and seafood offered several times per week
Two 90-minute classes per day
A day trip to Todos Santos/Cerritos Beach on Monday for swimming, surfing, and exploring
Airport transfers from Los Cabos International airport (SJD) on April 28th and May 4th
All sales and hotel taxes
Not included in this retreat:
Airfare to Los Cabos
Optional excursions or activities
Optional massages or spa services
Alcoholic beverages
Snorkeling & Kayaking trip to Sea of Cortez on May 2nd (Cost: US$85 paid to Heather)
Personal purchases or souvenirs
Travel insurance (recommended)
Gratuities
Pricing
$1,875 per person for double-occupancy (shared room)
$2,375 per person for single-occupancy (private room)
~ Special Discount – save $75 by paying in full all at once! ~
A $500 Non-refundable deposit is required to secure your spot
Heather Craig
Heather is an experienced fitness pro, retreat leader, and the founder of Booty Luv Fitness/Body Luv Fitness LLC. When not leading packed retreats, she is busy leading classes, training clients one on one, and filming new online videos for her website
Sustainable travel, health, and fun are her priorities in life and in retreat planning!
Mandy Kruger
Mandy is a 500-hour RYT with 20 years of practice and ten years of teaching. She is rooted in the Hatha Yoga method as a base for Vinyasa, alignment based, and restorative yoga styles. Inherent in her teaching is the refinement of the breath cycle as it relates to ease of body and mind. As a licensed massage therapist and Ayurvedic practitioner, she has a deep knowledge of anatomy and physiology to bring balance to your body and spirit.
Mandy teaches group classes and immersions at North Portland Yoga and The Yoga Shala of Portland. She also has a thriving private practice in the Pearl District with one-on-one yoga clients.
For more information and to register for this fitness & yoga retreat, please visit the retreat website, email Heather directly, or call (520) 891-6135.