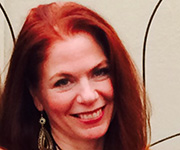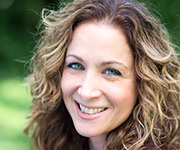 5 Waves of Power
Yoga Retreat in Baja, Mexico
w/ Liz Schulman & Claudia Teicher
March 17 – 24, 2018
What does it mean to be powerful and what are the various ways in which we might harness our power both on and off our mats? Join Claudia Teicher and Liz Schulman in beautiful Cabo San Lucas, Mexico for a yoga retreat designed to investigate these questions.
In the 5 Waves of Power Yoga Retreat, we will explore the manifestation of power from the external to the internal through the identification of 5 power sources: limbs, joints, core, bandhas, and breath. Accompanying dharma and yoga philosophy will connect these practices to our everyday lives. This retreat will fire you up and leave you connected to your own power source.
Please note: this retreat is not designed for someone brand new to yoga
This yoga retreat includes:
Beautiful double-occupancy accommodations at Prana del Mar Retreat Center
3 delicious and healthy meals per day. Fish and seafood are offered several times per week and gluten-free and dairy-free options are available upon request
2 yoga classes per day with both Claudia and Liz
Roundtrip airport transportation on first and last day of retreat (March 17th & 24th)
Sales and hospitality taxes
Not included:
Airfare to Los Cabos Airport (SJD)
Private yoga sessions with Claudia and Liz
Spa treatments & massage
Alcoholic beverages and personal purchases
Optional excursions such as surf lessons, kayaking & snorkeling, horseback riding, and more
Travel insurance (highly recommended)
Gratuities
Claudia Teicher
A former elementary school teacher Claudia needed to leave the job she loved to manage the needs of her family, especially her son Max who has Autism. A former fitness instructor and musical theater geek – movement called again and Yoga found Claudia during this stressful time. "I learned that this system helps you walk thru life with a little more ease and grace." Studying first thru Yoga-fit and realizing it wasn't nearly enough, Claudia completed the Om Yoga 200hr teacher Training and has since studied with many top teachers of various styles and is deeply grateful to them all. Claudia has gone from part time teaching to full time and making teaching a big part of her own personal "practice". "You refine your physical practice, your mindfulness practice and you also refine your teaching practice over and over again." Claudia prides herself on physically challenging, creatively sequenced classes based on sound alignment, breath, humor and a pragmatic look at philosophy.
Liz Schulman
Liz has a BS in Theater from Skidmore College and a background in dance. She practiced yoga in college and found that the discipline satisfied her love of movement as an expression of spirit. She has a MS in Stress Management from Goddard College, an MS in Health Education from Teachers College at Columbia University and is a 500-hour registered Yoga Teacher (E-RYT 500). Having trained at Yoga Zone, Liz began teaching vinyasa yoga in 1999 and has completed more than 750 hours of training along the way. She has spent the past 17 years refining her skills as a vinyasa teacher and has trained hundreds of teachers, since 2002, to do the same. Liz is a co-owner of Living Yoga, the premier vinyasa yoga studio in the Hudson Valley voted "Best Yoga Center in the Hudson Valley" three times since 2013. Liz choreographs innovative and challenging sequences but believes above all else that the practice changes us most from the inside out.
Pricing
The total cost of the retreat is:
• $1,850 per person if paid in full prior to July 1st, 2017
• $2,0250 per person if paid in full after July 1st, but before October 1st, 2017
• $2,200 if paid in full after October 1st, 2017
A $450 non-refundable deposit is required to hold your spot (spaces are limited)
For more information and to register, please feel free to email Liz at yogaliz@aol.com or call her at (646) 244-7109.